Catering
Units
Who
we are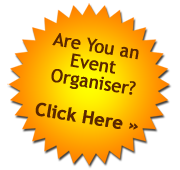 Event eateries was established by Jonathan & Beth Little in 1998. It has grown into a company which employs a team of dedicated highly qualified staff with a selection of catering outlets modern & bespoke/vintage offering unique fast food catering for shows and events along with a delicious variety of high quality foods to suit the organisers requirements.
Event eateries believe that that throughout the UK, events lack the quality that is expected by the consumer or the event organiser. That is why we feel now is the time to create a business service that offers you, the organiser, an opportunity to work with a catering company that can provide a venue with an awesome selection of foods, supporting British Produce and offering unique mobile catering units.
What
we can provide and offer a venue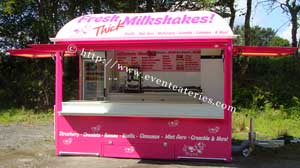 The Event Eateries aspire's to offer an event organiser a superior food and drink solution. Our solution offers a versatile and bespoke approach, providing events with a flexible offering to ensure we can reflect the character of the event. Our food Courts offer the consumer great diverse food choices, from our unique and bespoke catering trailers. We are offering a form of mobile catering that has not been seen before. The delivery of foods come from individually tailored catering units that are individually built by TrailerTech UK.
Each individual food court we provide is unique as it has a combination of well branded units and vintage vehicles offering incredible foods. We have the Vintage 1960 Commer Van that is branded as the Butchers Griddle or the Vintage 1965 Citroen van that offers Fair Trade Coffee and Belgian Waffles. We truly deliver a venue with a rare and bespoke catering area that customers will adore and appreciate.
Event Management »
We are able to provide bespoke mobile catering to exclusive one-off events, or venues that are a regular occurrence's. Are flexible mobile catering services allow us to provide a venue, single catering units, to the provision of mobile catering for an entire event. We offer venues the opportunity to have build up marquees and cafes, to the inclusion of our 50ft marquee that can be provided as a central point within our food court.
To ensure our picnic areas remain bespoke and presentable throughout the trading day, we employ a team to maintain the cleanliness of the furniture, to ensure we can offer the consumer an inviting and comfortable area. Our team members have a clear understanding on minimising waste, and recycling where possible.
Our Environmental Policy »